Interview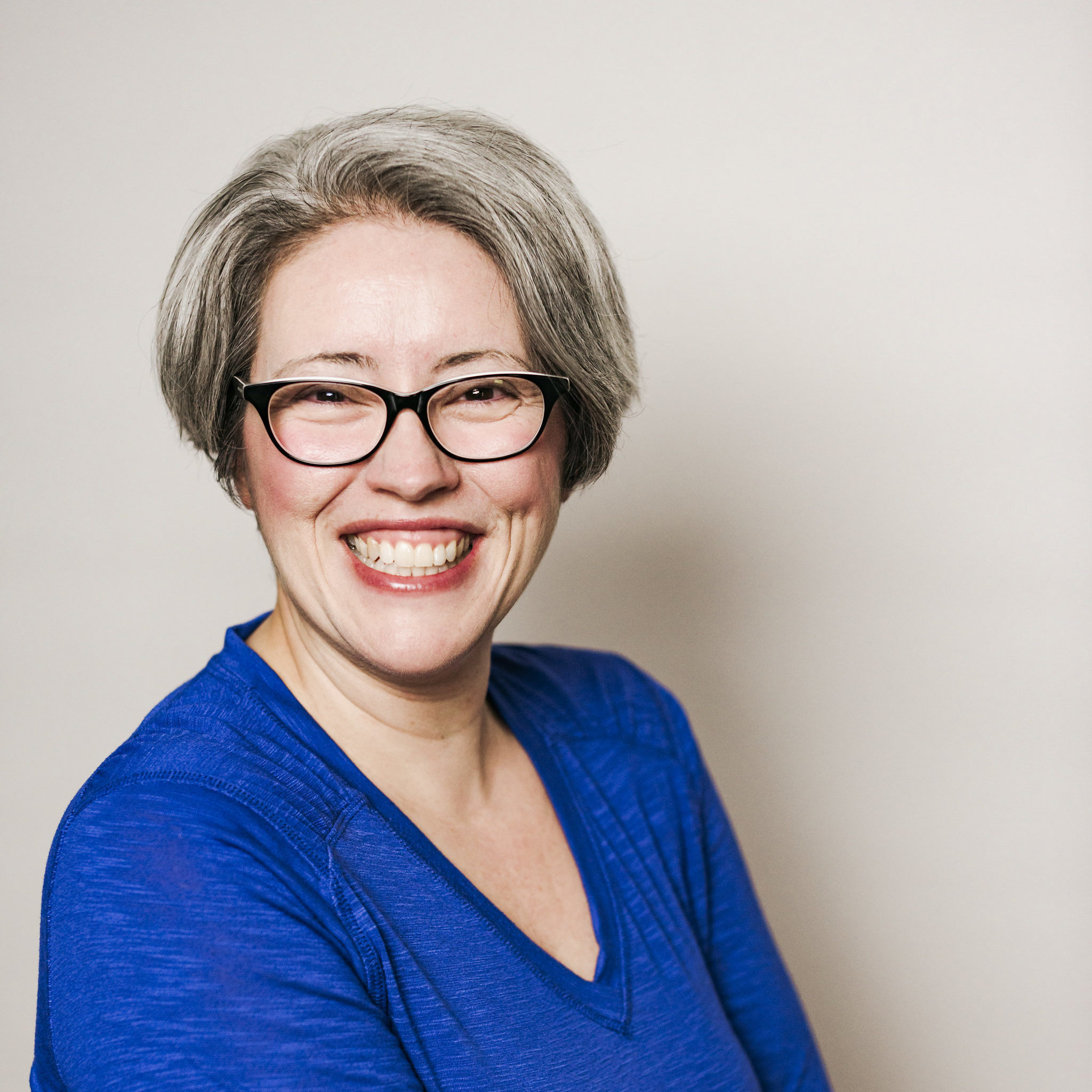 Article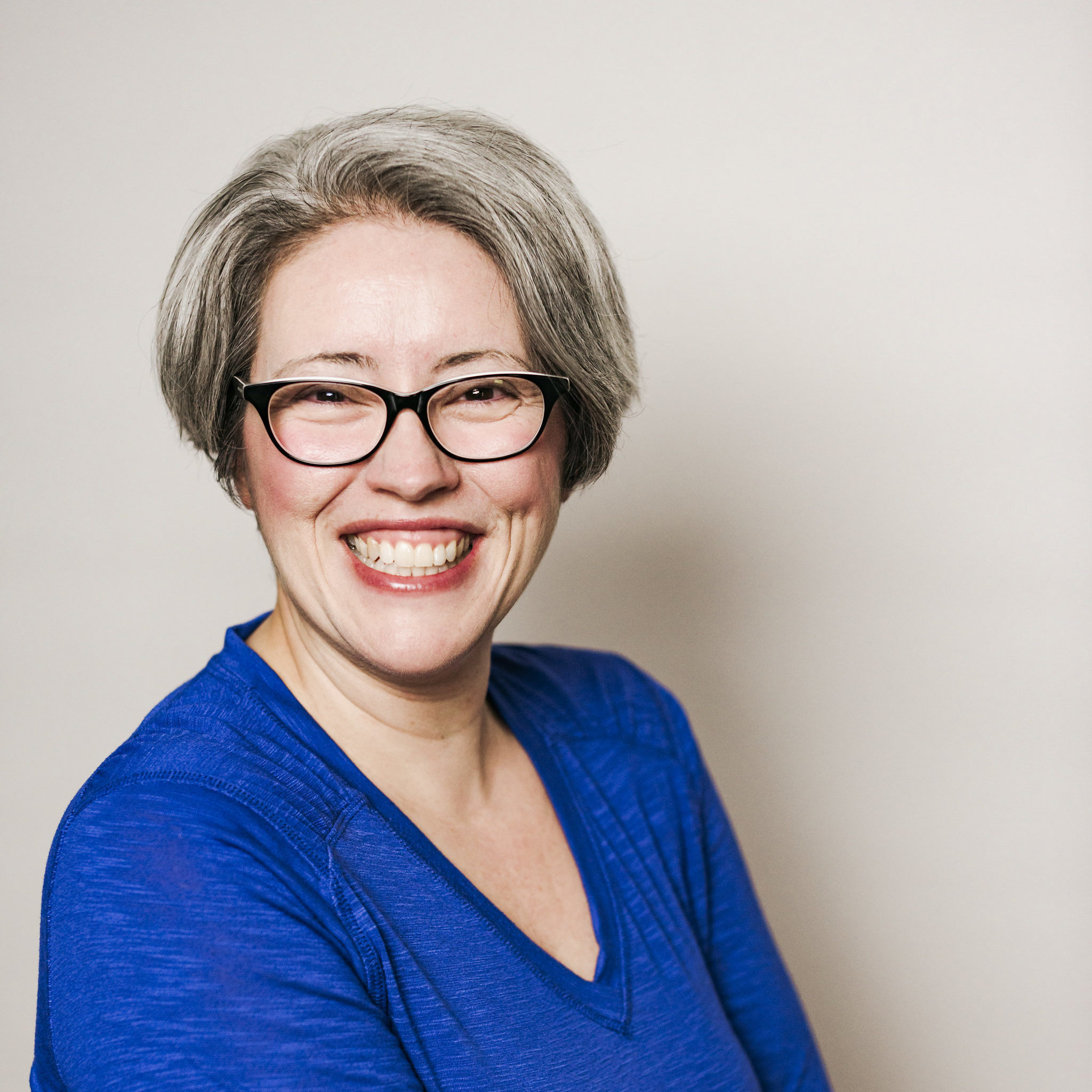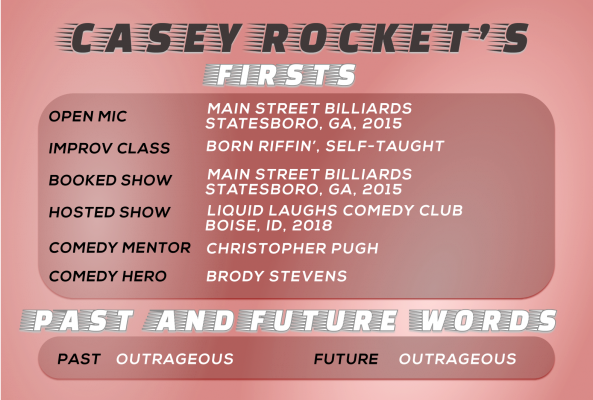 Casey Rock­et had 2 incred­i­ble con­nec­tions to the Austin com­e­dy scene before decid­ing to move here.
He had watched Fun­ni­est, an amaz­ing doc­u­men­tary pro­duced by Dustin Svehlak and Katie Pen­gra, chron­i­cling the lives of sev­er­al Austin comics (includ­ing our queen, Lashon­da Lester) as they com­pete in the Fun­ni­est Per­son in Austin con­test. Sec­ond­ly, he had flown to Austin, think­ing ​"it was close enough" to Paris, Texas where he was to per­form for the Tow­er City Com­e­dy Fes­ti­val in 2021 (us Tex­ans are laugh­ing at this, but you out of staters, might have made the same mistake).
Of course, the fes­ti­val hap­pened dur­ing one of the worst win­ter bliz­zards in Texas his­to­ry, and rent­ing a car to go from point A (Austin) to point B (Paris), was­n't pos­si­ble, so Rock­et hopped on a Grey­hound for his fes­ti­val appear­ance. It would be months lat­er, after Austin won over the great Den­ver com­e­dy scene, that Rock­et made Austin home. Or rather, where he made a Wal­mart park­ing lot and his car, home.
What I loved about my con­ver­sa­tion with Rock­et is through the near­ly casu­al men­tion of the chal­lenges he's faced (liv­ing in a car, over­com­ing a drug and alco­hol addic­tion, a dif­fi­cult child­hood), he seems at peace. He's learned a lot of lessons in his life and he open­ly shared many with me. In fact, I am label­ing this episode ​"Mas­ter Class" sta­tus because there is so much that Rock­et shares that can lend itself to a suc­cess­ful nav­i­ga­tion of a com­e­dy career.
Nonsense makes me comfortable because then I can ignore the realities of the world.
Casey Rocket
Let's start with Rock­et's style of com­e­dy, since that is what we're all here for.
Absur­dist is the sim­plest way to describe it. You'll hear oth­ers talk of ​"the crab", while some men­tion his high-ener­gy, pac­ing on stage, with almost non­sen­si­cal words being strung togeth­er in a way that should­n't make any sense (ok, maybe they don't), but they sure do make a lot of peo­ple laugh. Of his absur­dist style, Rock­et declares ​"Non­sense makes me com­fort­able because then I can ignore the real­i­ties of the world." And lest you think that being absurd is easy, let's set the stage that Rock­et has been ply­ing his trade for a sol­id 7 years and that he's worked hard to be able to per­form absur­dist comedy.
Let's go back all the way to the begin­ning to Rock­et's very first per­for­mance, which he intend­ed to be com­e­dy at a tal­ent show where he chose to sing Sia's Chan­de­lier while dart­ing back and forth across the stage (the birth of the crab, per­haps?). A moment he car­ries with him to this day is the silence of the audi­ence being bro­ken by a wom­an's voice in the back ask­ing ​"What does he think he's doing?" He may not have known it then, but through a brief stint in Atlanta, then Boise, Ida­ho, he knew that all he ever want­ed to do was make peo­ple laugh.
Sev­en years lat­er, what point­ers does he have to share with new comics? First off, I think he'd be appalled that I would sug­gest he was a mod­ern day philoso­pher with wis­dom to share — but that is, nonethe­less, my impres­sion. He said ​"When peo­ple start, they think there's a cer­tain way of doing things and the longer you're in it, you real­ize cer­tain con­ven­tions aren't true." Take of that what you will, but com­ing to that real­iza­tion gave Rock­et the free­dom to ful­ly com­mit to absur­dism (if you look at old clips avail­able on his youtube chan­nel, you see glim­mers) in the last year. And the pay­offs have been big.
When people start, they think there's a certain way of doing things and the longer you're in it, you realize certain conventions aren't true.
Casey Rocket
Upon per­form­ing with fel­low absur­dist William Mont­gomery (him­self a trans­plant from Los Ange­les), Mont­gomery whis­pered in Bri­an Red­ban's ear (host of The Secret Show, founder of Death­squad TV and long-time pro­duc­er of a lit­tle pod­cast called the Joe Rogan Expe­ri­ence) about Rock­et and soon there­after, Rock­et became a fre­quent per­former on Red­ban's week­ly The Secret Show.
As Casey has con­sis­tent­ly made rooms roar with laugh­ter at his onstage gym­nas­tics (yes, he admit­ted that he does stretch before­hand), he's become accept­ed by the old guard of com­e­dy. I've said it mul­ti­ple times, if you can appease both the old guard and the new guard, then you are ready to rock­et to suc­cess — come on, you knew it was a mat­ter of time before I resort­ed to the easy pun!
Rock­et has sev­er­al new projects he's involved with. His long run­ning pod­cast The Grim­by Half-Hour Pow­er on Youtube now fea­tures a new cohost, Cat Swant­ner, her­self a new face to com­e­dy in Austin. He's co-host­ing a new bi-week­ly impro­vised standup show, The Fish­bowl. There's no rea­son for you not to see Rock­et per­form, he is every­where these days.
How does he feel about this new­found and well-deserved suc­cess? As he reflects on those ear­li­er chal­lenges in life, he declares ​"I'll be ok. I'll land on my feet." All 10 of them if my Google search on crabs is accurate.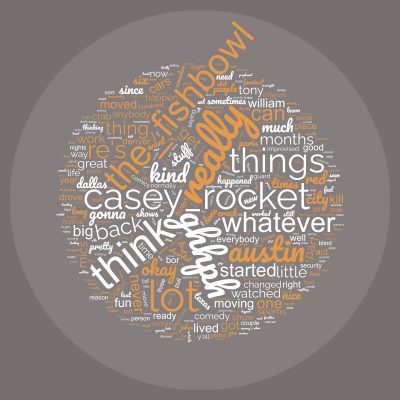 Listen to the podcast episode to hear these words and more from Casey
Fol­low Casey


Casey can be seen and heard:
Co-host of The Fish­bowl — bi-week­ly com­e­dy show Thurs­day nights at Native Hostel
Pod­cast — The Grim­by Half-Hour Pow­er Hour (avail­able on Youtube)
Interview by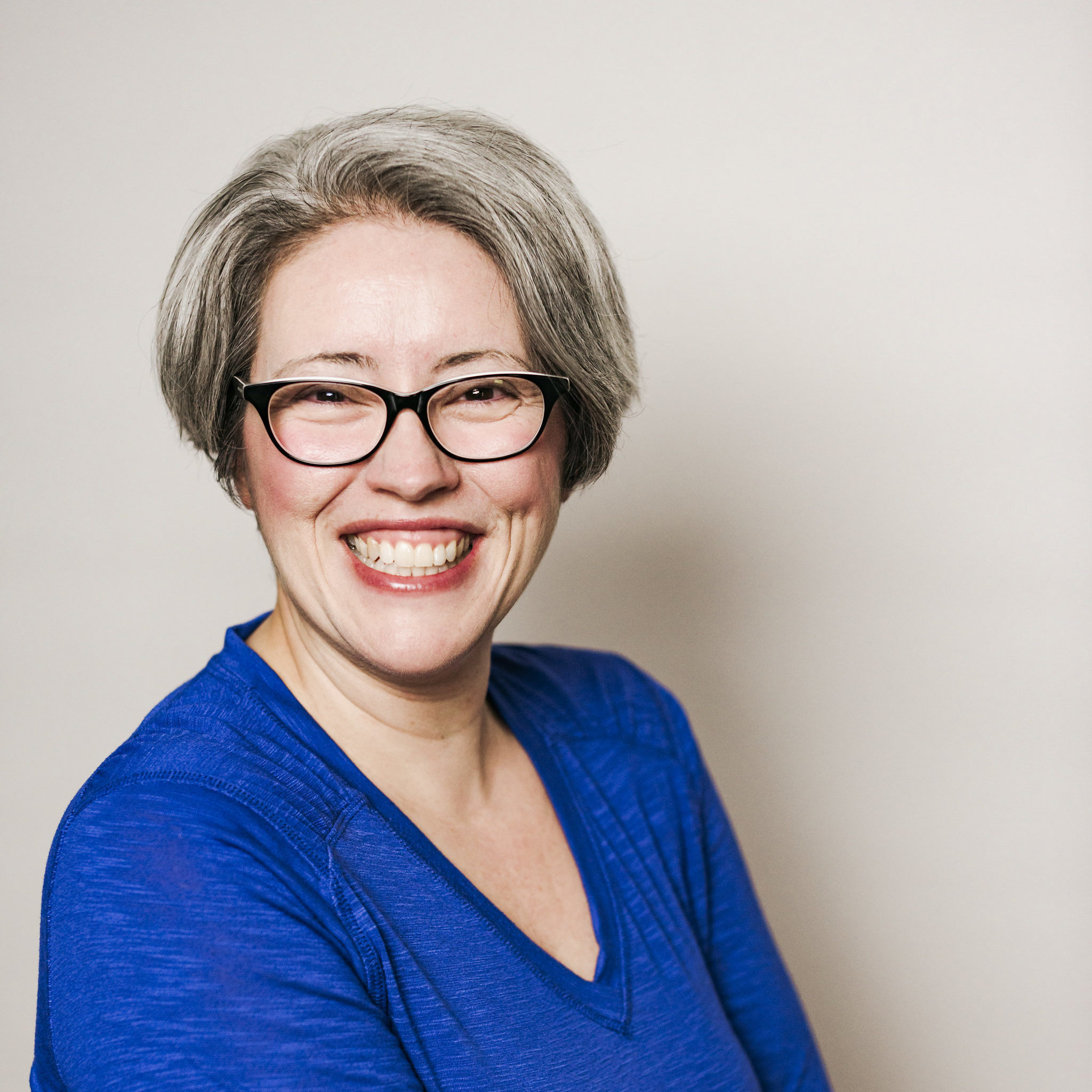 Article by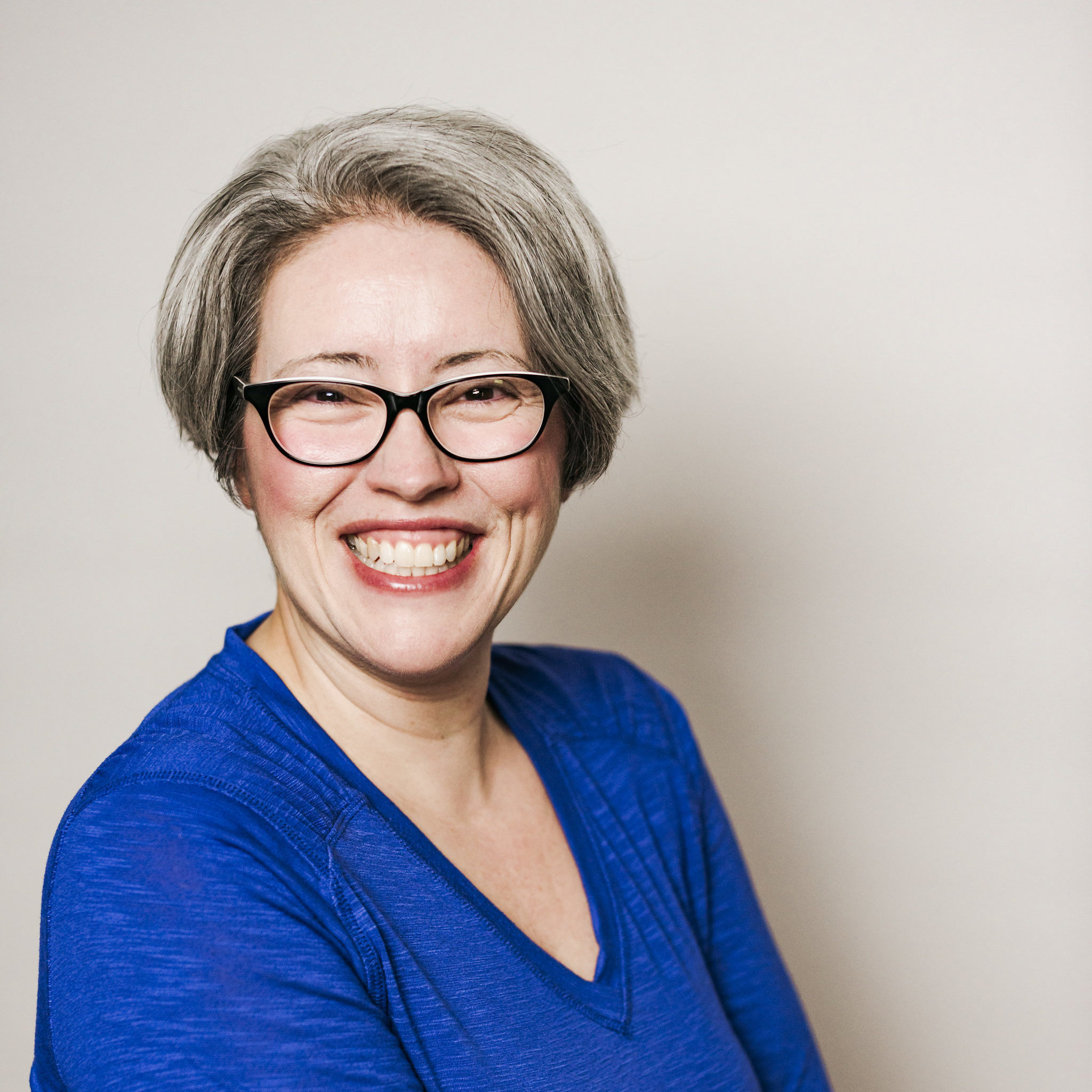 MORE ABOUT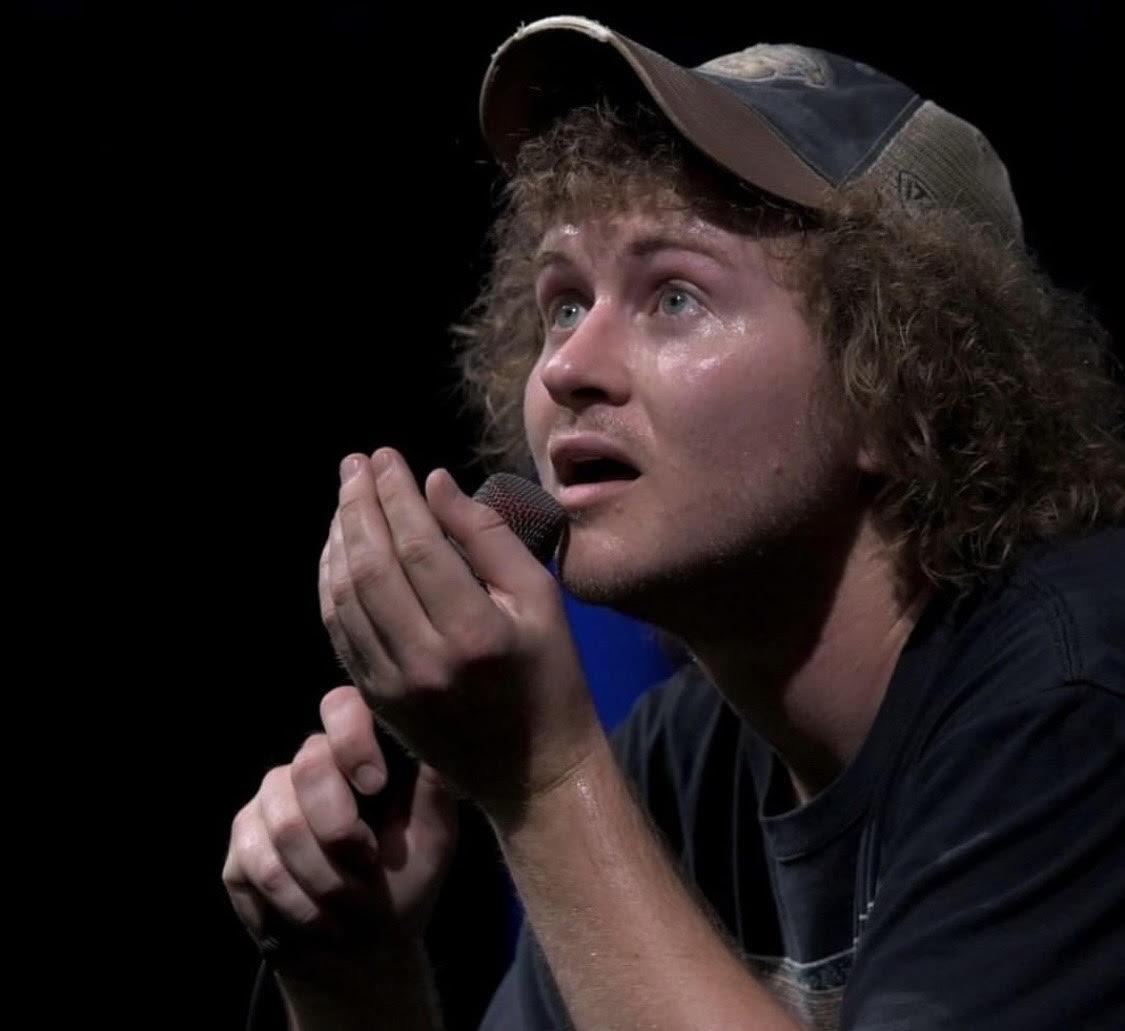 Casey Rocket