What we do
If you didn't know already, Austin has a crazy comedy scene and it needs coverage. Comedy Wham was inspired by Chris Tellez's tireless promotion of his monthly showcase at the Spider House Ballroom called Shit's Golden. Austin needed a site to cover the shows, open mics, venues and the performers who keep them going – sometimes on a pretty short notice. Comedy Wham hopes to fill that void.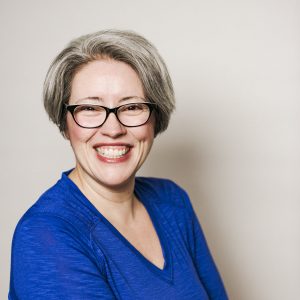 Valerie Lopez
Producer / Interviewer / Editor
Valerie grew up watching Saturday Night Live, ALF and has seen live comedy across the country. She started interviewing local Austin comics for the podcast extension of ComedyWham.com in January 2016 because she wanted to know more about the lives of comics off stage. After attending local comedy festivals, she boldly asked if national comics would also talk to her and lucky for her and us, many have said yes. She's interviewed comics from Austin, Canada, Los Angeles, New York, England, Australia, and Kuala Lumpur. The live podcast has been featured in Austin and at Lysistrata Comedy Festival. Her co-host Miss Purrington can often be heard contributing to the podcast.
Her style of interview is very much a meandering conversation - what was their first set like? What inspires, scares, brings and keeps them in comedy? The answers are almost always fascinating and highly entertaining insights into the mind of a comic. With her casual and friendly interview approach, she hopes to one day be known as "The James Lipton of Austin Comedy". A girl can dream can't she?
She's been featured in the Austin Chronicle contributing her picks for 2022 Moontower Just For Laughs Comedy Festival, The Return of Cap City Comedy Club, Top 10 Comedy News Stories for 2022, and a cover feature about Fallout Theater. Her articles can be found here.
She was profiled for Texas Standard here
She oversees all the goodness that Comedy Wham tries to bring to the comedy scene.
When she's not podcasting, watching or performing comedy, Valerie is a proud parent of a smart-aleck junior comedy fan and works as a number cruncher.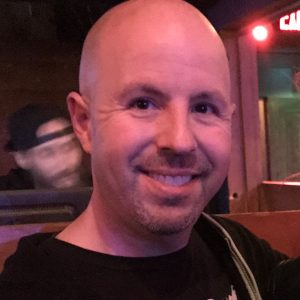 Richard Goodwin
Writer / Interviewer / Web Tomfoolery
Native Texan, born in Corpus Christi and settled (for now) in Austin, TX, Goodwin spends his days in the tech world and nights and free time immersed in comedy and culture of all kinds. (Or, let's be honest, on the couch with a good movie.) He has a daughter he's trying to raise to be a productive member of society, although she seems to mostly be taking care of it on her own.
He's still working on material for his first open mic (20 yrs and counting), but in the meantime is more often found helping others punch up their work, due to hilariously paralyzing stage fright.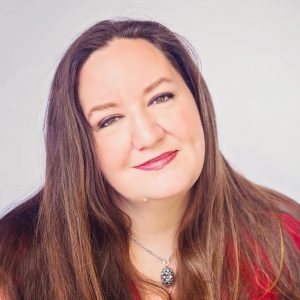 Lara Smith
Originally from Southeast Texas, Lara found an interest early on in comedy. At the age of nine, she already had Eddie Murphy's debut album committed to memory. Growing up watching SNL, SCTV, and The Kids In The Hall, she would recreate sketches with her sister at home.
After college, Lara moved to Austin and became a fan of the local comedy and theater scene. Initially considering stand up herself, Lara decided her efforts were better focused in podcasting. She is now co-host and co-creator of Radio Tatas and Noncommittal Podcasts, and a contributor to Comedy Wham Presents. She's also been a featured guest on Taco Tuesday Podcast, The Ruca and Dave Show, and New York City Crime Report.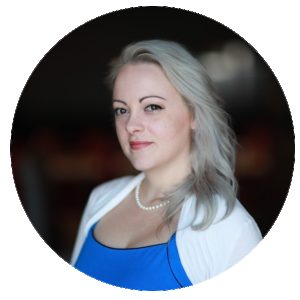 Caroline Maass
When you love comedy, contributing to the success of a comedy-focused business is a natural fit. Maass brings years of experience leading the projects of fast-growing tech and consumer companies, and uses that foundation to guide ComedyWham into new areas (both topical and geographical) and opportunities. An all-around player, she's also written some of our podcast coverage; does she ever sleep?
Sara Cline
Born and bred in Plano, Texas, Sara made her way out to Austin to attend The University of Texas. There, she forayed into psychology, literature, writing poetry, and, eventually, stand-up comedy. And though she be but little, she is fierce(ly raunchy).
Post-graduation, Sara has found her way back to Dallas, where you can still catch her performing and hitting mics — but not for too long! Soon enough, she'll be whisking herself away to Seattle, where she'll be studying graduate poetry, teaching, and hopefully carving out some time to continue saying weird things into mics.
Sara joined the Comedy Wham team as a contributing writer in 2021.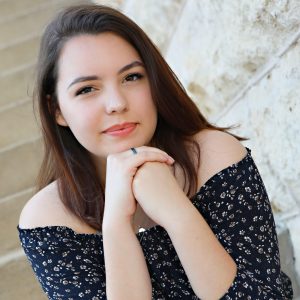 Lindsey Goodwin
Community Liaison / Event Management
She's your favorite behind-the-scenes member of the Comedy Wham family. Lindsey is a proud - and let's be honest, stereotypical - Austinite. She grew up in the Austin live comedy scene, so you could say she's seen a few things. Currently a college math student, her Saturday nights are typically spent in front of her computer watching SNL while simultaneously studying number theory. If you ask who her favorite comedian is, she'd have to say it's her dad. Seriously. She's required to say that. You will never see her do stand-up, but she likes to think her emails still put a smile on your face.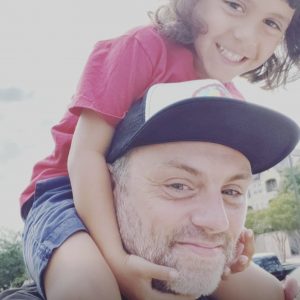 David Thomas
Time + budget + full time job = an online Bachelor's degree in Communication. Since Dave's day job wasn't asking him to use it, he decided to put it to use elsewhere – which is here – writing about shows, venues, sketch and improv groups, and anything else comedy related. Dave's eclectic taste in comedy has exposed him to an amazing variety of comedy and talented performers. You never know who or what you'll come across in Austin.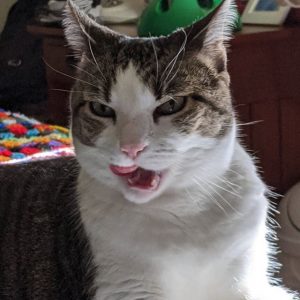 Miss Purrington
Co-host and Admeownistrative Assistant to Valerie Lopez
Tenzie grew up in Nashville before moving with her human family to Austin in 2015. Her human family rehomed her to a nearby family where she escaped to live on the streets for a few months before agreeing to a trial run with Valerie and her son in 2016. Her original human family was traced by microchip (please chip your pets!!) and agreed to let Valerie become her human caretaker and the name Tenzie was retired and Miss Purrington was born. Depending on the proximity to feeding times, Miss Purrington will play a very active role in interviews or never even give a comic a passing glance. As a result of an unexpected escape and then return due to cat sitter error in the first 2 weeks of 2020, Miss Purrington is a much loved icon in the Austin comedy scene.