Interview by

Article by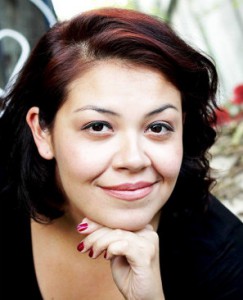 Vanessa Gonzalez isn't new to Comedy Wham. In the past, the site has featured two of her one-person shows. One of the things that keeps her on our radar is her boldness and willingness to accept new challenges and grow as a performer.
Our own Valerie Lopez had a chance to sit and chat with the Laredo native about her comedy past, getting her start in a high school pep rally skit, and how she hooked up with Austin Latino comedy scene. There may be a reference to The New Movement Theater and Chris Trew. Okay, there's definitely a reference to Chris Trew and his theater.
[youtube https://www.youtube.com/watch?v=F2HHzJRscWU&w=420&h=315]
Part two features Vanessa Gonzalez's foray into the stand up comedy scene. She also speaks with Valerie about her current one-person show I Don't Know Why You're Saying That.
[youtube https://www.youtube.com/watch?v=B_mnc7oviu0&w=420&h=315]
If you're wondering where you can see Gonzalez perform in the immediate future, here are some details: On March 11th, she's headlining Chris Castle's In the Treehouse at Austin Java on Barton Springs. Vanessa Gonzalez and her comedy partner, Michael Foulk, have a week show every Tuesday at 8pm called Hand Bomb. This takes place at The New Movement Theater.
Find out more about Vanessa Gonzalez's upcoming shows, and projects on her website.
Interview by

Article by

MORE ABOUT
Vanessa Gonzalez