All images source: Moontower Comedy
It's that time of year again, to buckle yourselves in for Austin's comedy Christmas. Or Hannukah, or the holiday of your choosing. And I guess technically speaking, there are several comedy bonanzas that happen throughout the months. The point is, Moontower Comedy 2018 is here, and I'm (also) here to drop some of my must-see choices during this bonanza of a festival!
[su_row][su_column size="1/4" center="no" class=""]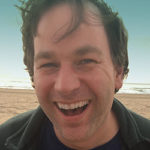 [/su_column] [su_column size="3/4" center="no" class=""]Mike Birbiglia looks like the guy on the street that would helpfully point out your dropped your fedora, hand it back to you, and then somehow come up with a fascinating 20 minute story about how the whole thing went down. He's mastered storytelling in a way that pulls you in and sneaks up on right when you least expect it. I like to think he's the "everyman" you've known all your life, with the perspective of someone who's just met you (or all of humanity) for the very first time...and knows exactly how to point out just how crazy we all are. He has shows on Friday and Saturday at the Paramount, so pick a night and get out to see him.[/su_column][/su_row]
[su_row][su_column size="3/4" center="no" class=""]I would say my next pick needs no introduction, but then this wouldn't be much of a recommendation article, would it? That said, you've definitely been touched by Weird Al Yankovic at some point in your life. Well, even that sounds weird, but the point is that he's been a powerhouse of parody and comedy longer than many of us have been alive. Whether you grew up on his songs like the Michael Jackson parody Eat It, or have been a fan of his passionate takes on polka music of all kinds, Weird Al has been there, done that, and probably made a song or video about it. This year he brings his The Ridiculously Self-Indulgent, Ill-Advised Vanity Tour with Special Guest Emo Philips show to the Paramount on Saturday night, and it's guaranteed to be a high energy, multimedia experience full of hilarity you don't want to miss.[/su_column] [su_column size="1/4" center="no" class=""]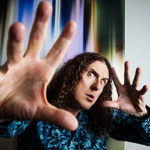 [/su_column][/su_row]
[su_row][su_column size="1/4" center="no" class=""]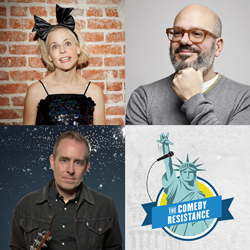 [/su_column] [su_column size="3/4" center="no" class=""]Look, it's no secret that the nation is in a bit of political turmoil right now. No matter what "side" you're on, chances are you're disgruntled about something. So take a breather and get out to see An Evening for the Comedy Resistance Starring David Cross, Maria Bamford, Ted Leo, and Friends!. The #Resistance may seem like a left-leaning concept, but these comedians all have a unique way of looking at the even-crazier story behind crazy stories we hear and read about every day. It's a safe bet you'll learn a new way to look at the state of the world, and have a laugh while doing it.[/su_column][/su_row]
[su_row][su_column size="3/4" center="no" class="p"]Fans of the Howard Stern Show, its follow up the Wrap Up Show, her show on SiriusXM, or our own local Dudley and Bob with Matt morning show will be familiar with Nikki Glaser. One of the many powerhouse female acts at Moontower this year, Glaser is someone who doesn't hesitate to share stories of her personal life, troubles and successes, and opinions on just about everything. Glaser is also pulling off a unicorn of an event: a comedy show in the morning, with an 11am performance at Palm Door on Sixth. So if you're not a night owl, or are one of those weirdos that likes to get moving before the sun crosses the middle of the sky, catch her at You Up w/ Nikki Glaser, or one of her several other evening appearances throughout the festival.[/su_column] [su_column size="1/4" center="no" class=""]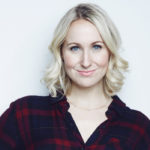 [/su_column][/su_row]
I could go on and on here (and would, if someone didn't stop me), and these are just a few of the opportunities to catch some of the best names in comedy around, all in our little berg. I'm going to do my best to scoot over and catch visiting performers like Janeane Garofalo and Tig Notaro, locals like Matt Bearden, Chris Cubas, Arielle Norman, and Christina Parrish, and just about everyone I can squeeze in time to see. You can't catch them all, but you should absolutely give it your best shot. Check out the full Moontower Comedy schedule, and get to planning now!
Bonus Moontower Tips:
As always, wear comfortable shoes/clothes/all-purpose-futuristic-coveralls. The venues are generally close together, but you're going to want physics on your side as you sprint from amazing headliner to intimate showcase.
Plan ahead! Or don't, but I like to plan ahead. The schedule is packed, and success favors those who at least try to have a strategy in place before they head out.
Have fun. Seriously, it's a comedy festival, and I don't feel like I need to say this, but I have and now you really can't complain someone didn't suggest it ahead of time.