By David Thomas
I enjoy the Moontower Comedy Fest. Every year I have to force myself to pry away from showcases dedicated to local comedians and see out of town comedians. When I do, I always find an act I haven't heard before and go home with new comedians for my teenager to check out.
Always Something New
Hosted by Austin's iconic Paramount Theatre, the festival runs from April 20th to April 23rd and features a cross section of the best comedians the nation and Austin has to offer. I always enjoy seeing acts like Big Jay Oakerson, Maria Bamford and Andy Kindler in same weekend. Some of these acts rarely pass through town and quite a bit of time passes between visits of those we consider regulars. Getting to see many of these acts in one weekend helps fill the gaps a bit.
Last year was particularly fun for me. I was able to see Irish comedian David O'Doherty on Pete Holmes' podcast, You Made It Weird, and catch his stand up. The dude is magic with a Casio keyboard. This is where Moontower Comedy Fest shines. If not for the festival, I probably wouldn't have seen O'Dohetry live since he rarely comes to the U.S. (well, that was the case when I spoke to him last year).
More Than Stand Up
Event goers should be very excited about the line up this year. Maya Rudolph, Janeane Garofalo and Martin Short are just a few of the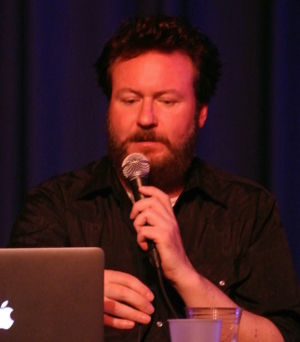 headliners scheduled to appear. On top fo that, the SiriusXM radio show Opie with Jim Norton will be doing two shows
over the weekend. Besides Opie with Jim Norton, The Sklar Brothers and Brendon Walsh are bringing their podcasts to town. Sklarbro Country will be doing a live podcast from Speakeasy on the 22nd at 7pm. Bone Zone is podcasting from the Velv Comedy Lounge on the same day at 5pm. Sklarbro Country isn't the only podcast Speakeasy is hosting. The dynamic duo of Kevin Smith and Jason Mewes are bring Jay and Silent Bob Get Old to the Moontower Comedy Fest for a badge only event on the 23rd at 5pm.
It's cool the festival organizers have expanded into radio/podcast broadcasts. It gives fans an opportunity to see and interact with the comedians in a casual atmosphere. What many people enjoy about these formats is that they feel like they're part of a conversation - almost like sitting on a front porch and sipping lemonade with the hosts - or something like that.
Don't Be Overwhelmed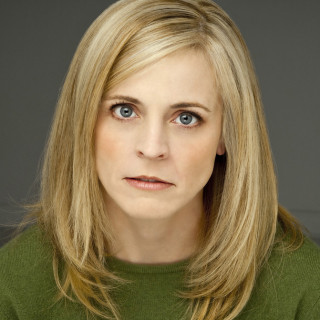 Moontower Comedy Festival staples return in the form of the lounge at the Stephen F. Austin Hotel where fans can have a few drinks and mingle with comedians over the weekend. At 2pm on the 23rd, the Sklar Brothers will host the annual Ping Pong Smackdown. This is always fun to watch as comedians vie for the championship while the Sklar Brothers provide color commentary.
Choosing which show, headliner or event to attend can be overwhelming for a fan. Don't worry, we at Comedy Wham have you covered. Over the course of the next week, Valerie, Lara and I will be posting our recommendations for the Moontower Comedy Festival. Of course, these are only recommendations and are not intended to be a yellow brick road.
Details
Badges and single tickets to headlining shows are still available. All badges come with reduced rate parking at One American Center which is just a block west of the Stephen F. Austin Hotel. All festival information can be found on Moontower Comedy Fest's website.