Interview by

Article by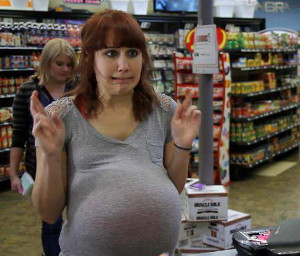 When catching an Amber Bixby set at Spiderhouse and she gave a peek into her experiences with anxiety and depression, I recognized a bit of everyone in her words. Or I saw a lot of me and I'm projecting, but I digress. Like some of my favorite comedians, she isn't afraid to cut her privacy almost down to the bone to give a look into how she deals with the world.
In Part one of her interview, we take a look at a past that we won't quite call turbulent. Bixby shares with Valerie Lopez how her dreams of stage stardom were born, and the circuitous route that landed her on the fair concrete shores of Austin.
The beginnings of a comedy career are rarely easy. We learn how a low point (or two or three) in Amber Bixby's life inspired her to take on the challenge of a stand up comedy career. As a single parent, I know that time and child make for an interesting balancing act with a profession that is uniquely difficult to schedule. Amber gives us a glimpse into how she juggles priorities in passions and parenting. We also get some great tips on getting out of the house, and how to get people to have fun in detention.
When she's not on stage (or in the gym), Amber Bixby has a prolific video career, like the web series Pretty Awful , the short film Opciono Dos (picked up by the Texas Independent Film Festival), and the instructional parenting documentary Flour Baby. In part two of her interview, she also covers how a past encounter led to opening for someone amazing - an opportunity that meant the world to her.
Looking for more of Amber Bixby? In addition to her special appearances, you can frequently catch her at Sure Thing, and the show she hosts Wednesdays @ 7:30 at Austin Java, Detention (See? I told you it was fun).
Not necessarily instructional. Or legal?
Interview by

Article by

MORE ABOUT
Amber Bixby