Aaron Brooks has jokes and he's telling around town.
St. Louis to Austin
Early on Aaron Brooks was a fan of stand-up comedy. He drew his influences from the likes of George Carlin, Bill Cosby and Richard Pryor whose story telling style of comedy hit him in the right spot. In December, 2009, he got on stage for the first time at Comedy Etc., a comedy club in a hotel known for having a T.G.I Friday's in it.
After getting his feet wet in the St. Louis Comedy scene, Brooks had a moment of clarity. He knew that in order to grow his burgeoning comedy career, he had to beat feet to greener pastures and better opportunities. He moved to Austin.which has been a stopping point for wayward jokesters for some time now. Venues like Cap City Comedy Club, The Velv Comedy Lounge, a creative and welcoming environment has fostered a healthy comedy scene where performers can find a show almost every night of the week.
Hard Work Pays Off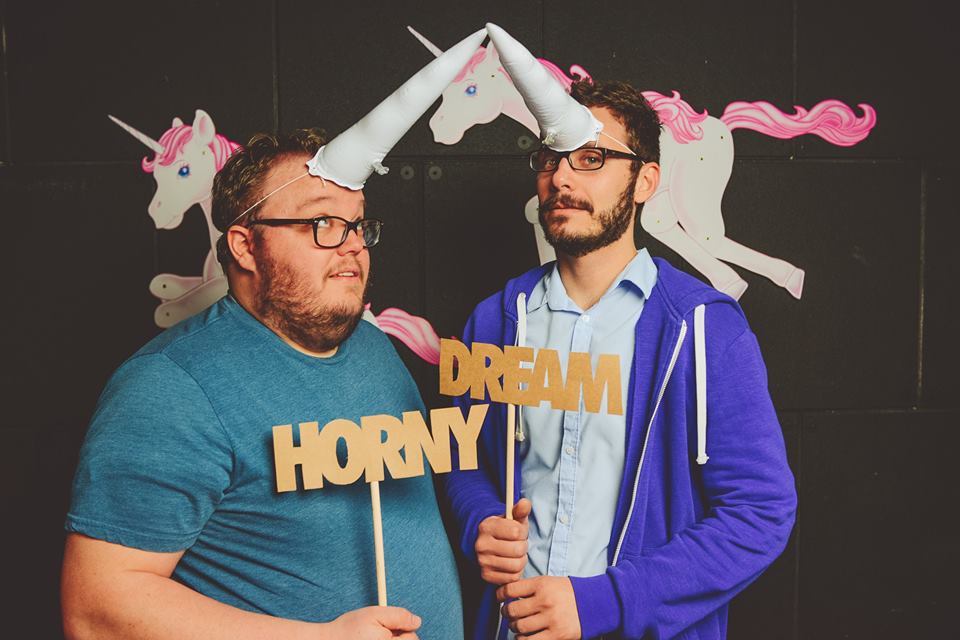 Since the move, Brooks has been featured on key showcases like Punch!, and Sure Thing. He's performed at The Velv Comedy Lounge and Cap City Comedy Club. He's been a part of comedy festivals and has participated in the Funniest Person in Austin contest. Currently, Aaron Brooks can be found co-hosting the standing room only Jazz Cigarette Show with Danny Palumbo at The Spider House Ballroom. He also does a pretty good dead Elvis impersonation.
Brooks' hard work has paid off. Over the next couple weeks, he'll be rocking a series of shows around town. Brooks is one of those comedians who is able to grab your attention, hold it, and take you for a ride. You can hop on that church van of comedy by catching one of these show:
The Velveeta Room shows will be a good time. The venue is on 6th and Red River, rocks a full bar and has a cool vibe to it.
There's Plenty of Aaron to Go Around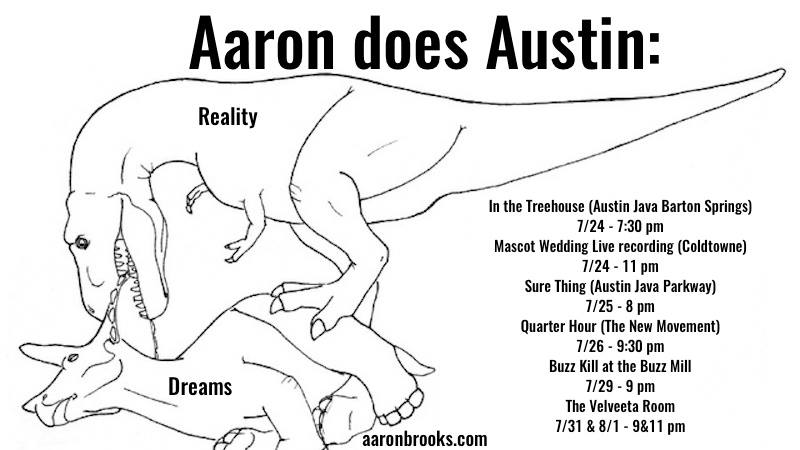 Aaron Brooks will be performing the shows at The New Movement Theater and Velveeta Room with Sara June. I had the opportunity to see her host for Matt Bearden a couple of weeks ago and she was solid. The pairing of June and Brooks is like Aaron Franklin and bbq or peanut butter and jelly. Well, you get it.
Ticket information can be found on each venue's website. For more information about Aaron Brooks and his podcast, Stay Wonderful, visit his website.
You can follow Comedy Wham on Twitter: @ComedyWham