Guest Column
Wel­come to ​"Rochelle Takes on Com­e­dy" by Rochelle McConi­co. Have an idea you'd like to share in a col­umn? Sub­mit your pitch here: comedywham@​comedywham.​com
Your regularly scheduled Rochelle Takes on Comedy has been replaced with a big ol' promo piece about the 2nd Annual Lysistrata Comedy Festival happening at Coldtowne Theater in Austin, Texas from Thursday March 30 to Sunday April 2, 2023!
Comedy Wham is excited to partner with Lysistrata Comedy Festival through sponsorship, donation to the performer swag bags, and our personal favorite - the live podcast edition of Comedy Wham Presents.
This year, we'll be interviewing 2 amazing performers:
Stephanie Rae of Black Improv Alliance
Maxi Witrak of Train Traks with Maxi Witrak
Friday March 31, 2023 6:00-7PM Free

Tickets on Eventbrite - you can buy badges for the entire festival, day passes, or individual show tickets.

Visit the festival page for updates - lyscomedyfest.com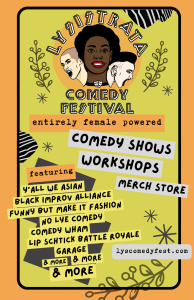 Column by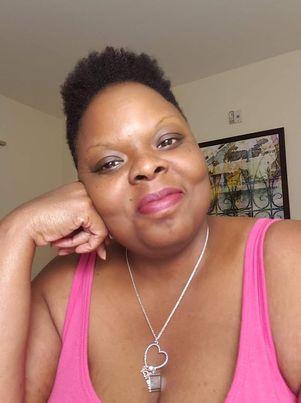 Rochelle McConico