Interview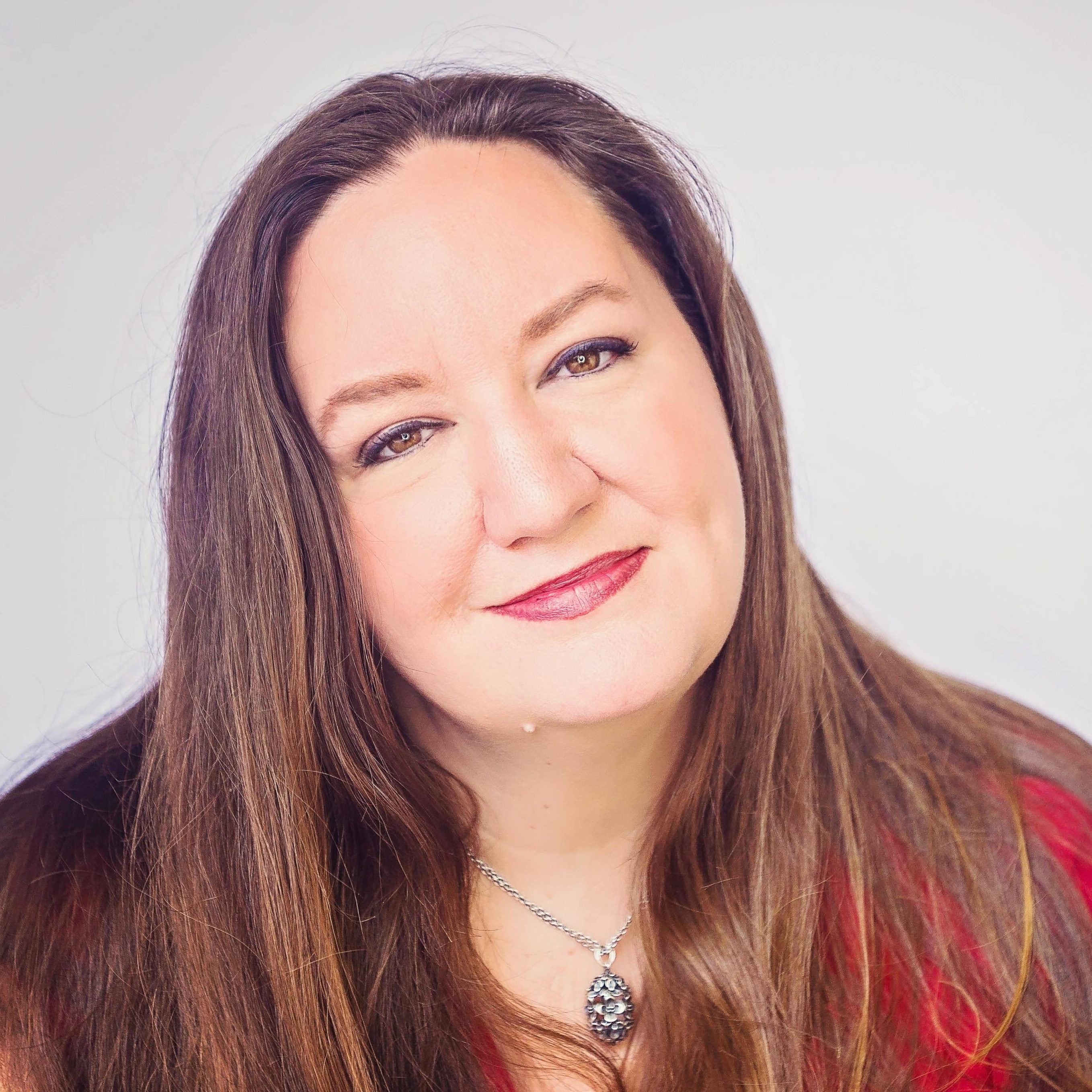 Article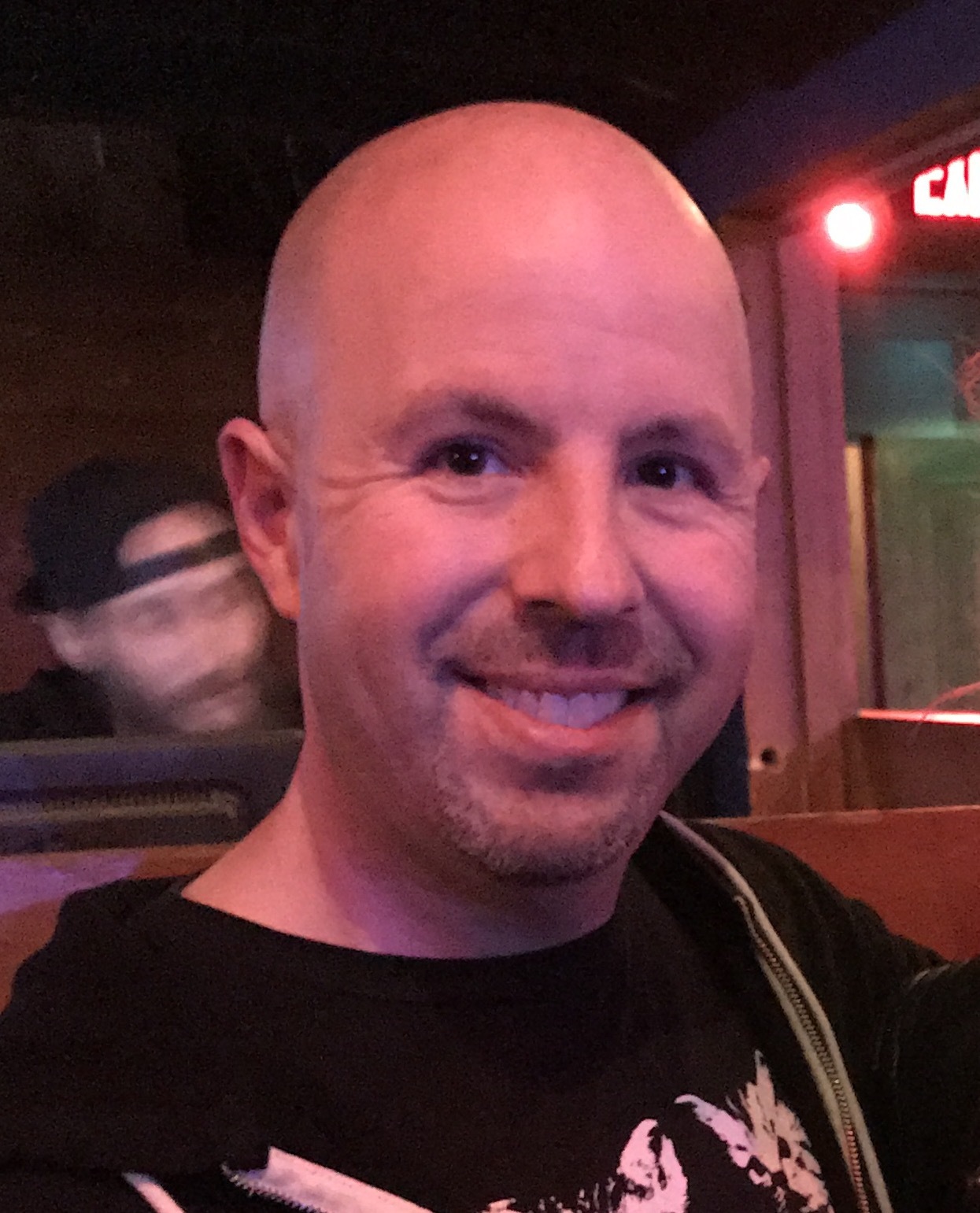 Truth be told, I don't get out to as many shows as I'd like; blame it on old age, hav­ing had a teenag­er at home until recent­ly, or poor plan­ning skills. Those times I do make it out, there's a bet­ter-than-even chance that – along with a famil­iar com­ic on the stage – there's a pair of friend­ly faces in the sea of the crowd, the sis­ters Watts: Leslie and Bethany.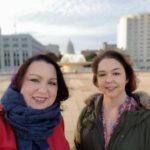 Come to think of it, I pret­ty much have to cross all my excus­es off the list, because the Watts sis­ters seem to have devel­oped an almost super­nat­ur­al abil­i­ty to get out and about to see com­e­dy at a clip that nev­er ceas­es to amaze.
Raised on a steady diet of late night shows like David Let­ter­man and Sat­ur­day Night Live, cour­tesy of their par­ents, the sis­ters were quick­ly enam­ored and soon began sneaky – it turns out the par­ents were a lit­tle strict after all – late night view­ings of the com­e­dy spe­cials that arrived in a wave as the 80s and 90s explod­ed. This was also the era of land­mark com­e­dy movies that we share a com­mon love for, like Space­balls and Three Ami­gos.
As Lara Smith dis­cov­ers in the inter­view, it wasn't actu­al­ly com­e­dy that was their first per­for­mance and trav­el obses­sion. Leslie, the younger Watts, was a zeal­ous music fan, trav­el­ing across the coun­try to catch almost every per­for­mance of her favorite bands, like The Smash­ing Pump­kins. No slouch her­self, Bethany says she was along for more than half the rides.
It wasn't exclu­sive­ly a musi­cal quest, with atten­dances to com­e­dy fes­ti­vals becom­ing a more reg­u­lar occur­rence. A turn­ing point came a hand­ful of years ago, where – after see­ing Steve Ran­nazz­isi have a shaky per­for­mance on Com­e­dy Cen­tral – they hap­pened to catch him live at Cap City Com­e­dy. Leav­ing that show, the dif­fer­ence between see­ing some­one on the ​"big screen" (or ​"big stage") and an inti­mate envi­ron­ment real­ly high­light­ed the var­ied spec­trum of skills and styles you can see, even from the same per­former. It was actu­al­ly the grace with which he han­dled the afore­men­tioned bomb­ing of a roast bat­tle that got them out to see him.
The inter­est and excite­ment that woke in them is tru­ly the mark of a great obses­sion: being able to alter­nate between relaxed enjoy­ment and rapt atten­tion and obser­va­tion. The Watts sis­ters start­ed devour­ing their pas­sion with…well, pas­sion. As they tell Lara, there were peri­ods where they were see­ing 5 shows a week, before set­tling down to a more ​"rea­son­able" 3 or 4 weekly.
Add to this healthy obses­sion a shared love of trav­el, and you'll quick­ly catch that Austin – as rich a com­e­dy scene as it is – became the home base to a world of voy­ages and com­e­dy venues. Born in Ger­many and hav­ing moved ear­ly to the US, Bethany and Leslie were no strangers to explor­ing lands near and far. They've hit great scenes like New York, Den­ver, and Phoenix, often mul­ti­ple times. Some­times the draw is a new or famil­iar club, a favorite per­former, or – just as often – a planned locale, with the pos­si­bil­i­ties of dis­cov­er­ing a new com­e­dy expe­ri­ence sim­ply a part of the mix. Their most dis­tant point to date? Ice­land, a vaca­tion with the excuse of see­ing Ari Shaf­fir a deft­ly insert­ed premise.
How do the Watts sis­ters man­age all of this? Well, in the vein of our own high­ly orga­nized Valerie Lopez, the sis­ters are expert plan­ners, keep­ing detailed cal­en­dars and notes of past and future shows; they can pull up exact records in a pinch, know­ing how many times they've seen even a giv­en com­ic, in case the dilem­ma of mak­ing a show trade-off comes up. They share a home, and Leslie's nurs­ing and IT career, with Bethany's role teach­ing social stud­ies, means they can plan and max­i­mize their com­mon down­time. ​"If I don't have a vaca­tion sched­uled on the book some­where I get a lit­tle antsy," Bethany notes. Stay­ing in con­stant motion, con­sum­ing con­tent, is some­thing they've cho­sen to make a pri­or­i­ty to inte­grate into their lives.
"

If I don't have a vaca­tion sched­uled on the book some­where I get a lit­tle antsy." Bethany Watts
This means Bethany and Leslie also have an ency­clo­pe­dic knowl­edge of per­form­ers and their mate­r­i­al. ​"We're not at a point [after see­ing some comics so many times] where I can lit­er­al­ly mouth their sets with them," Bethany says. But far from this mak­ing the expe­ri­ence less inter­est­ing or excit­ing, the sis­ters find this kind of immer­sion engag­ing, approach­ing com­e­dy from what they call an ​"anthro­po­log­i­cal" per­spec­tive (a phrase gift­ed to them by the famous Sklar broth­ers). See­ing a fresh new act is as fas­ci­nat­ing to them as watch­ing the same per­former iter­ate and refine and per­fect a bit of mate­r­i­al. ​"I think we just real­ly appre­ci­ate authen­tic­i­ty in come­di­ans and..their approach on things," Leslie describes it. Take Shaf­fir as an exam­ple: how many peo­ple can say they've seen the same com­ic in New York and Ice­land, and expe­ri­ence the dif­fer­ences in the per­for­mance and wild­ly var­ied set­ting and audi­ence? (Bethany can like­ly even share a draw­ing of the lay­out of the clubs. Did I men­tion how detailed they are?)
"

I think we just real­ly appre­ci­ate authen­tic­i­ty in come­di­ans and..their approach on things." Leslie Watts
For some, that might be a life-defin­ing trip, the sto­ry you break out at every din­ner par­ty. For Bethany and Leslie, it's just one of a seem­ing­ly end­less (they have no plans to stop) series of adven­tures. They share hand­fuls more with Lara, recount­ing far flung loca­tions, mixed right in with their love of Austin tra­di­tions like Moon­tow­er Com­e­dy Fes­ti­val and Cap City Com­e­dy. Even at length, you can tell they've shared just the tip of the iceberg.
That kind of ded­i­ca­tion and spon­tane­ity (the sis­ters talk about the ​"high" they catch when build­ing a plan for a new show and des­ti­na­tion) tells you exact­ly what you need to know about their love of the art. It's a pure and fer­vent rela­tion­ship with com­e­dy, one they con­tin­ue to build with pur­pose and nev­er end­ing curios­i­ty. ​"We're dras­ti­cal­ly dif­fer­ent peo­ple," Bethany explains, but there's noth­ing but uni­ty in the excite­ment they evince when talk­ing about their favorite sub­ject. The Watts light up with laugh­ter and ener­gy telling their tales, and there's not a hint of that wan­ing any time soon.
So the next time you're at a show, wait­ing in line or get­ting set­tled before the lights dim and the stage lights up, look to the back of the crowd for Bethany and Leslie Watts. They just might be there, com­rades in com­e­dy arms with you, ready to absorb their next expe­ri­ence (and pos­si­bly already schem­ing about when they'll see the show next).
—
Stay up to date with the Watts sis­ters, as they plan and go on new adven­tures, on Twit­ter and Insta­gram.
Interview by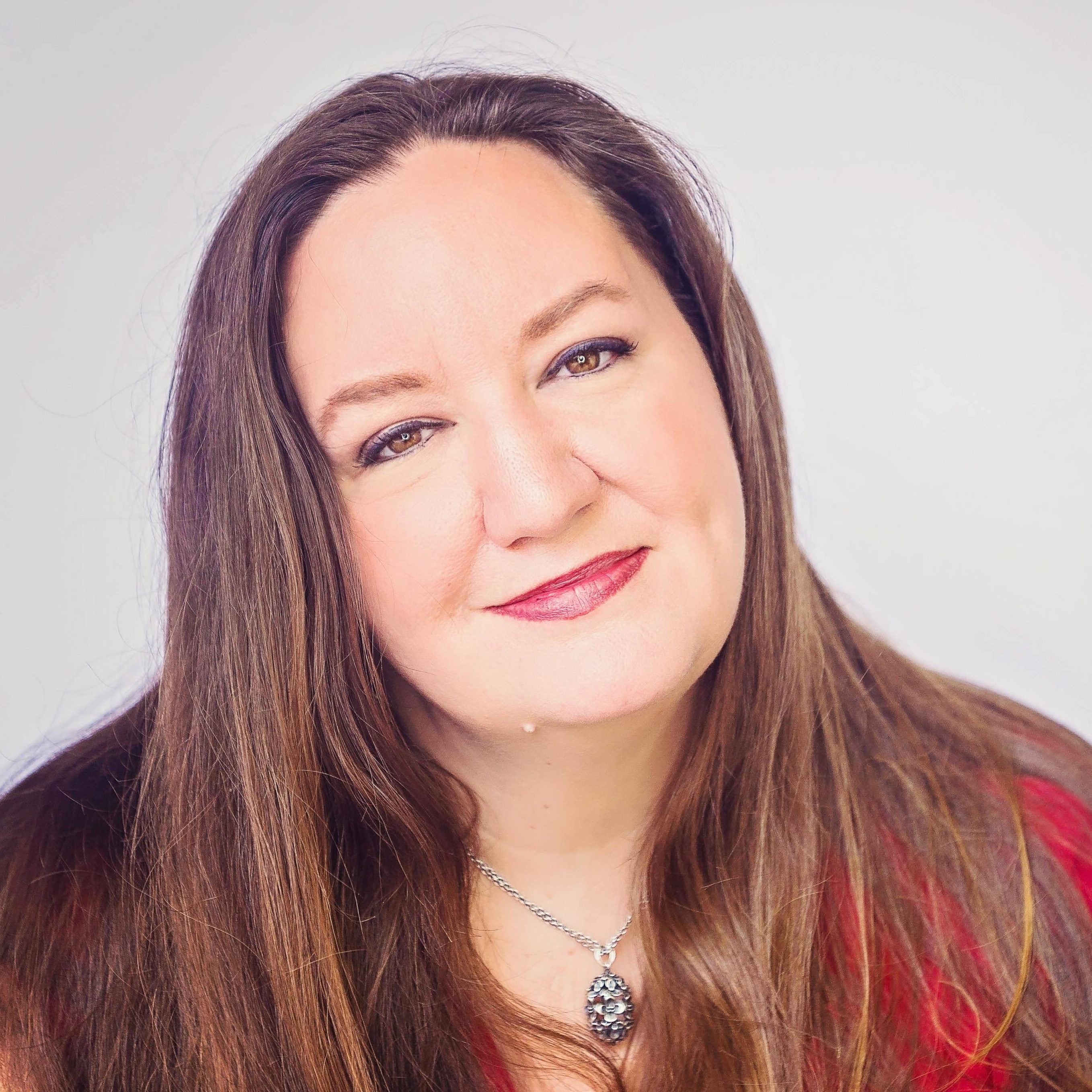 Article by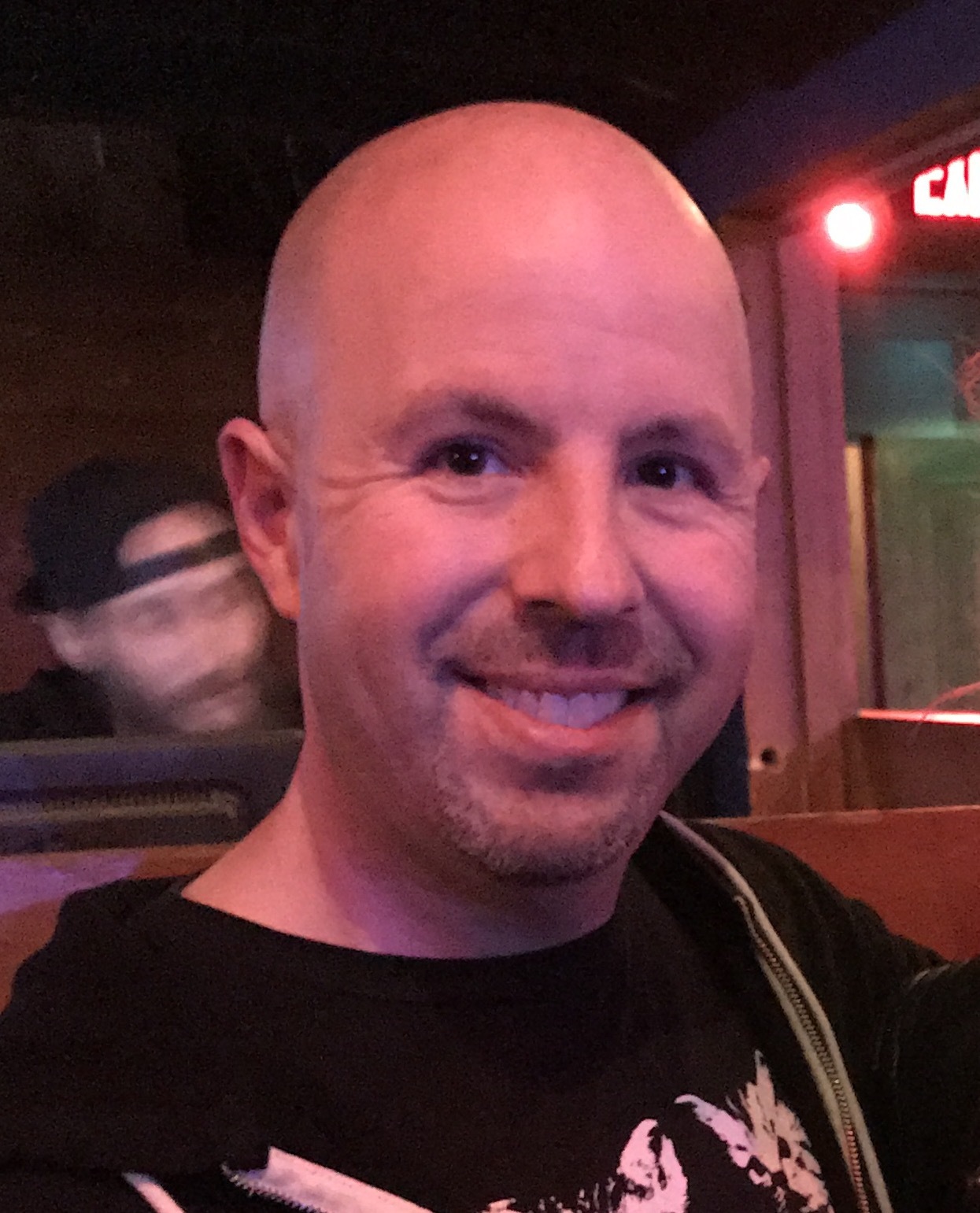 MORE ABOUT
Bethany Watts