Interview by

Article by

Rushing through the East Village on a Saturday night, with the kind escort of comedian Pat Dixon, Valerie and I make our way to the apartment of Kelsey Caine and Martin Urbano. I should mention that it's midnight and the "city that never sleeps" is living up to its name. We arrive and Pat takes his leave, as we are soon greeted by Kelsey Caine with a host of hats for us to choose. I say choose, but it's soon obvious that this is a mandatory request (is that a thing?) and that this recording is going to be fun. I challenge you to listen to this episode of Comedy Wham Presents without a huge smile on your face.
Urbano and Caine have been living in New York City for two and three years, respectively. Caine chose New York for graduate school and Urbano chose New York for comedy and Caine. This once Austin-based comedy power couple (I hear them laughing at this label) have each individually made a name for themselves since their move, but it's obvious to anyone listening that they are so supportive of one another.
"If one gatekeeper doesn't like you, move to a different fucking gate." Kelsey Caine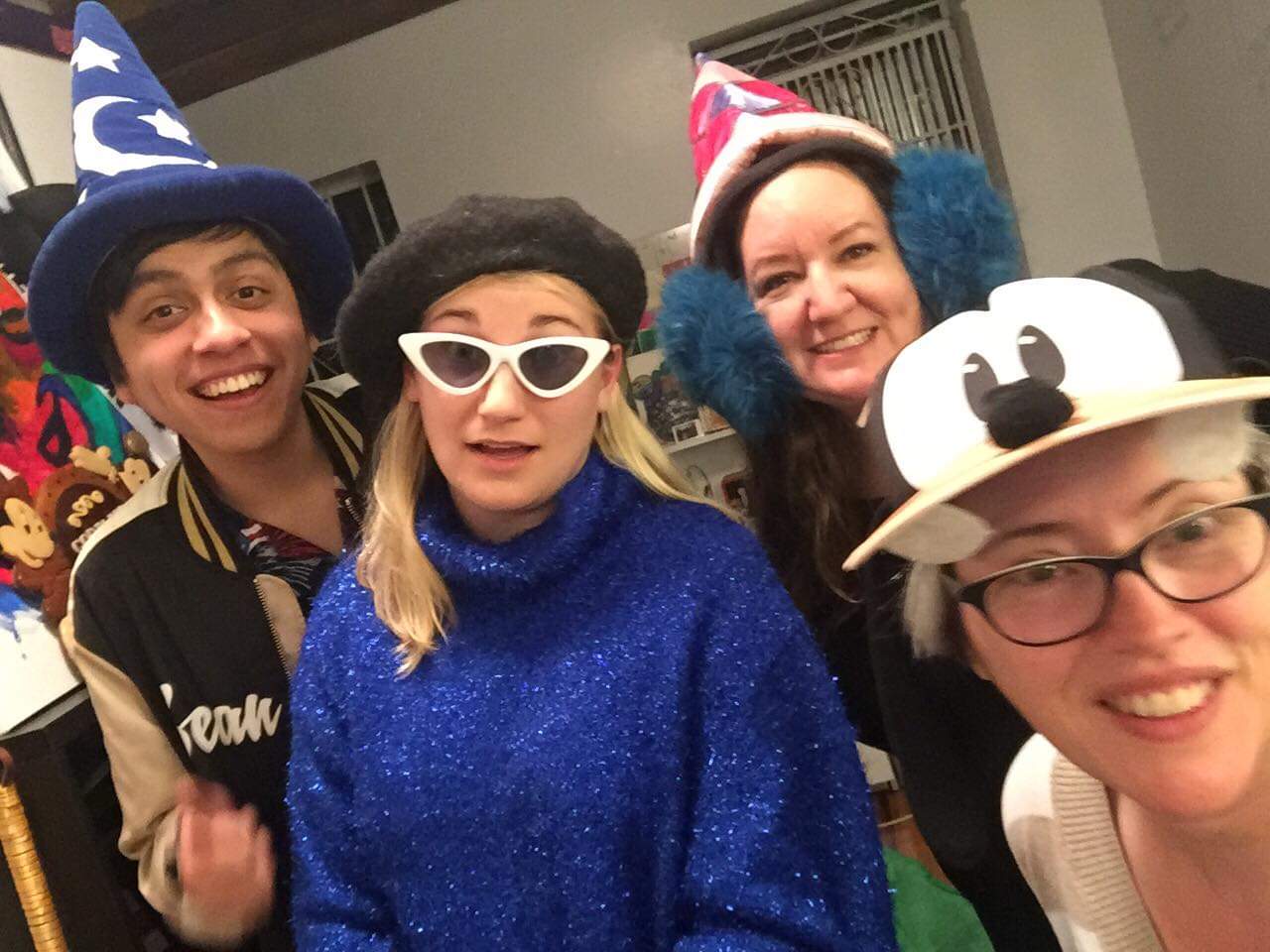 Caine put a bid in for Miss New York USA, but definitely did things her way. Her unorthodox pageant prep, complete with NASCAR-style sponsors on her dress, turned a lot of heads. More importantly, it caught the attention of The New York Times, landing her a publication of her experience in pageant life. With the #MeToo movement gaining momentum and the comedy community having to face its own demons, Caine took the actions and reactions to the Louis C.K. misconduct head on and made a viral satire of the intro to his self-titled show. Caine has made it known her disdain with the blind eye much of the industry has turned to Louis C.K. and others like him working in comedy. To keep things even more interesting, and a nod to how diverse Caine's interests are, she has been hosting Puppets Present: A Stand-up Comedy Show, which, if the title doesn't give it away, is Caine and Carmen Lagala (of The Late Show with Stephen Colbert) as puppets, hosting a show.
While initially torn about leaving the "kinder, gentler" comedy scene of Austin, Urbano made a quick splash after his move to NYC, landing a spot in the New Faces at Montreal's Just For Laughs Festival last year. Gaining notoriety after that appearance, Urbano was featured on Jimmy Kimmel Live! with a hilarious and flawless set. Urbano is now about to have his Comedy Central debut with a special at the beginning of 2019.
"I think that it [New York City] kicks your ass. I do think that it was really good for me." Martin Urbano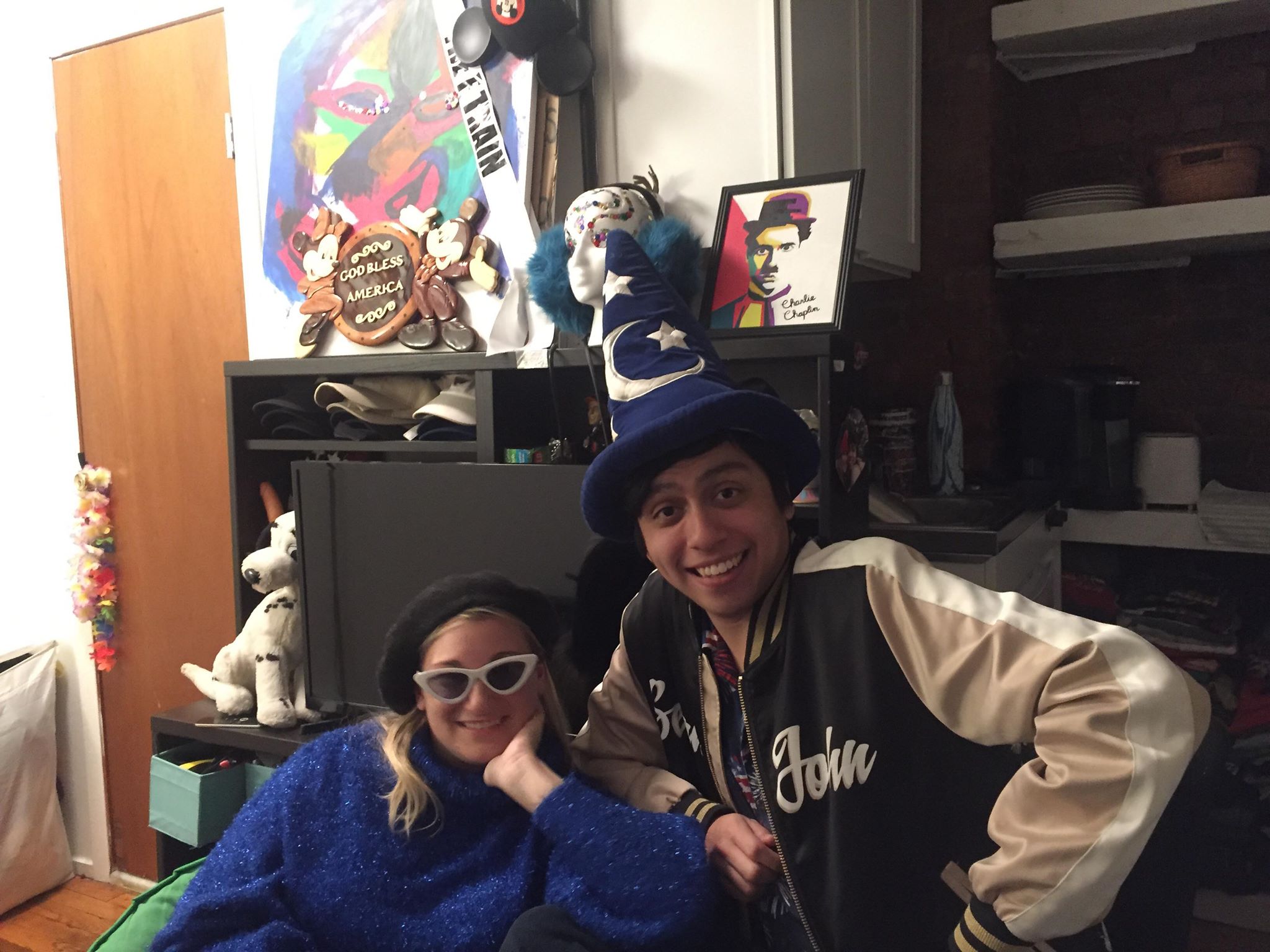 While Caine and Urbano each have their own accomplishments, they still find time for collaboration. Many of their video productions are a tag-team effort, they host shows together, they appear on shows together (we must point you to a recent turn on The Special Without Brett Davis), and of course, you can hear them on several podcasts together.
With so much happening for both Caine and Urbano, I would recommend listening to their "just do it"-style advice. Both seem to have the attitude that if you want to make it in comedy you can't "wait until …" to pursue your dream. That dot-dot-dot may come or not and a new excuse will arise. It's a matter of hard work and dedication. For more jewels of sage advice from Caine and Urbano, and a whole lot of laughs, you'll want to listen* to our interview!
*Hat optional
Interview by

Article by

MORE ABOUT
Kelsey Caine
Martin Urbano