It's that time of year again, when comedians descend on Austin for the Moontower Comedy Festival. I learned a lot from last year's festival, and I'm here to share that knowledge with my picks for shows you won't want to miss.
First, let's get some logistics out of the way. Moontower is a walking festival. The majority of the venues are all walking distance from one another, with the exception of Cap City Comedy Club. With that in mind, wear comfortable shoes. Also, when planning out your schedule, check to see how far apart the venues are to best select your shows and times.
My Eight Must-See Picks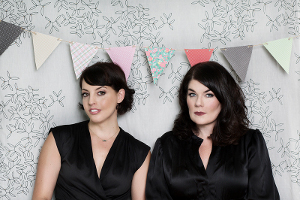 If you're an early bird and want to kick things off April 19th, the podcast, My Favorite Murder - hosted by Georgia Hardstark and Karen Kilgariff - will have two recordings at the Paramount Theatre. The first show is at 7pm and the second is at 9pm. True crime fans will love the stories which are told with a little bit of hilarity. You'll thank me.
Many comedy fans know of a very pregnant Ali Wong's Baby Cobra special on Netflix (go watch, I'll wait). You won't want to miss her at the Paramount Theatre on April, 20th at 7:30pm and April, 21st at 9pm. Wong is commanding and animated in her comedy, so I'm sure she'll make good use of the Paramount stage.
Out of town visitors, and those who don't spend a lot of time watching local live comedy, will find Moontower Comedy Festival as a good way to familiarize themselves with some of the best comedians Austin has to offer. Austin Towers, at The Velv Comedy Lounge (formerly The Velveeta Room), is a showcase featuring all Austin comics. You have two chances to catch this showcase. With a rotating lineup, each one will be unique. Be sure to stop by The Velv to find out why Austin is quickly becoming a powerhouse in the comedy world. Dates and times are April, 20th at 7pm and April, 22nd at 8pm.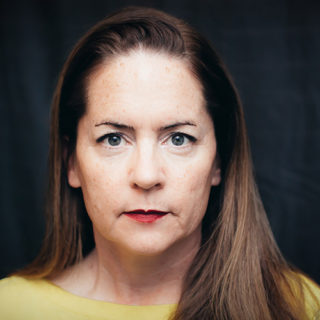 Stars In Bars was incredible last year and I refuse to miss it this year. This show gives you a chance to see major headliners in an intimate venue. This showcase runs for three nights at 800 Congress, but like the other showcases, the line up changes each time. Any one you pick will be a win, but I'm leaning toward the April 20th show, hosted by Matt Bearden at 8pm, and featuring Martha Kelly, Dom Irrera, Melissa Villaseñor, Michelle Collins. Brian Posehn. Karen Kilgariff, Dana Gould, The Sklar Brothers, Bryan Callen, and Barry Crimmins. The other shows are April 21st at 8pm and April, 22nd at 7:30pm.
If you love comedy, it's no surprise that comedians are generally insecure and feed off the applause and laughs of an audience. Remove that audience response and you have 7 Minutes in Purgatory, created and hosted by Ian Abramson. Comedians do a seven minute set alone in a soundproof room, and in front of a camera. This "social experiment" is a unique experience you may not see anywhere else. 7 Minutes in Purgatory only has one show April, 21st at 10:15pm. Plan your walk to the Google Fiber Lounge accordingly.
Ping Pong Slapdown is a daytime Moontower Comedy Festival tradition, hosted every year by The Sklar Brothers. Fans and comedians compete in this ping pong tournament, while The Sklar Brothers provide exciting color comedy! Did I mention that Amy's Ice Cream and Phil's Ice House serve burgers, fries, and ice cream while you watch the action on stage? It's worth heading to Stateside at the Paramount 0n April, 22nd at 2pm to get in on the action.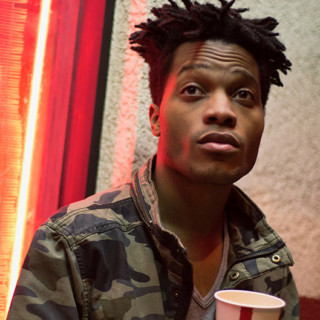 Fresh off the news that his sitcom, Superior Donuts, has been renewed for a second season, Jermaine Fowler is headlining Cap City Comedy Club this year. With a list of accolades, including Just For Laugh's New Faces and Variety's 10 Comics to Watch, you don't want to miss the chance to see Fowler tell some side-splitting stories of childhood and family (did I mention he's a twin?). Shows start each night at 8pm. On April, 22nd, there's a second show at 10:30pm.
Last year, Comedy Wham colleague, Valerie Lopez could not stop talking about the Goddamn Comedy Jam. Comedians follow their set with their choice of cover song and a mayhem sing-a-long ensues. Last year, my go-to karaoke song was performed by Adam Ray, which Lopez tweeted as being arguably better than my own rendition. This show promises to be amazing, but if I have my way I'll be reminding Ray that I challenged him to a sing-off of What's Up by 4 Non Blondes. You have three nights to see this showcase, but Adam Ray will be on the Friday show, so that's where I'll be! Dates and times for Goddamn Comedy Jam are April, 20th at 11pm, April, 21st at 11:15pm, and April, 22nd at 11pm. Antone's is hosting the show on the 20th and 21st. The Parrish will be doing the honors on the 22nd.
Hopefully these picks give you a nice start, but honestly, whatever you choose, you can't go wrong! This festival is nothing but great talent! Remember, all festival and venue info can be found on the Moontower Comedy Festival website.