Some folks are good at thinking outside the box. John Tole excels at it. The walking epitome of the fused brains of Bill Hicks and Ken Kesey is establishing a clean comedy showcase named Come Clean in town between his busy touring schedule and other projects.
A Family Friendly Show
Here it is in a nutshell, Come Clean is, well, a clean comedy showcase – one of the few, if not the only one in Austin. There's plenty of comedy in town. There are several clean comics but I don't think I can recall a purely clean comedy show… unless you count that youth minister who travels around to guitar churches but even that doesn't exactly apply here.
Tole is always looking for a challenge and the positive potential for a clean, family friendly show was too much for him to turn down. He explains it like this:
"Working clean is a whole different energy, and working with ideas that cross generation leads to an opportunity where a kid can have their first comedy experience with their parents. I saw Eddie Murphy with my dad in the 80's and it'll be something that'll be with me forever."
Tole has decided to kick off the show with a bang. He said it wasn't hard getting a few comics willing to do a clean show. Maggie Maye, Pat Dean and Carina Magyar have stepped up to the plate and will be performing on the inaugural show.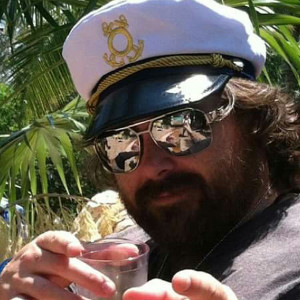 Phil's Icehouse in the Austinville shopping center is the location. If you're unsure of where this is, it's next door to iFly at 13265 US Hwy 183 N. Why Phil's Icehouse? Here's why:
"We wanted to work with Phil's because I'm a huge fan of their culture and having a buddy who works for the company made it real easy to lock in. It's a different experience: No stage, all ages, and the background (weather permitting), will be the activity on a jungle gym."
Paying It Forward
I'm excited about a show like Come Clean, it's the type of show I can take nieces and nephews to without their parents losing their collective minds. The best part is that John Tole wants to grow it into a form of mentorship –paying it forward to future generations of young comedians by pairing teenagers with comedians. Even if the comedy angle never pans out, it's a good way to learn public speaking, which is still a top fear of Americans.
Come Clean's
first show is tonight, August, 17th, at 7:30pm. It should run roughly an hour which means families can get their young'uns home by a fairly decent hour. Also, Phil's Icehouse will be fully staffed and as always, it's right next door to Amy's Ice Cream. What's more to ask for on a Wednesday in August?
Internet Sources
Tole keeps himself busy with comedy, music and his podcast, Cart Path Diem. As usual, we list the best way to follow him. Don't forget to visit Phil's Icehouse online and in real life.
John Tole
Phil's Icehouse