By Valerie Lopez
Picking a show to see at Moontower Comedy Festival is like picking your favorite child. You end up feeling guilty afterward and someone inevitably hassles you for making the wrong choice. Well, here goes nothing. I'm sure I'll feel guilt, or at the very least, experience FOMO (fear of missing out) by missing many other splendid shows during the festival.
Thursday April 21, 2016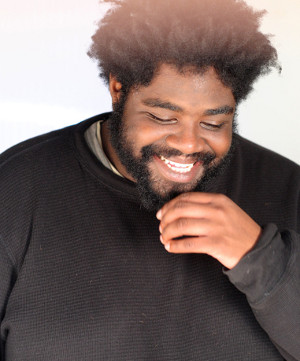 For the first night, I recommend heading up to Cap City Comedy at 8pm to see Ron Funches with Lashonda Lester and Matt Sadler. Lester and Sadler are fantastic local comics and this is a really cool opporunity to see them with Ron Funches, a Seattle-based comic whose own star has risen over the last few years largely due to his role on the NBC show Undateable.
Lester is a prominent feature of the locally produced Funniest movie and has appeared in Comedy Central shows. Her brand of comedy will pair nicely with Sadler and Funches. Matt Sadler has been very active over the last year. His high energy performance is extremely contagious and his style is reminiscent of Sam Kinneson's style without making you feel like you've done anything wrong. Between Matt Sadler, Lashonda Lester and Ron Funches, you're promised a great time.
Runner Up
Cruise downtown to catch Unhinged at 800 Congress at 10pm to see Daniel Webb host for several out of town comics. Webb has been enjoying his own meteoric rise over the last year, possibly accelerated by his appearance as Selena at the 2015 Comedy Seance hosted by Norm Wilkerson (a.k.a. Satan). Daniel Webb recently hosted for The Sklar Brothers and is set to host for Ron Funches on another night of Moontower. He's been very and you can check out his Comedy Wham Presents interview posted in March. His high-energy sets and hosting skills will lead to a top-notch evening at 800 Congress.
Friday April 22, 2016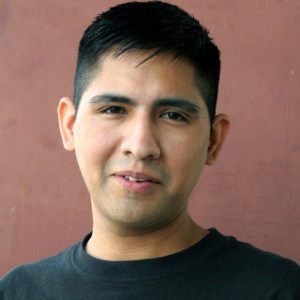 This one is fairly easy since I'm an avid fan of the Bone Zone podcast with Brendon Walsh and Randy Liedke. They're dragging along their frequent guest, Johnny Pemberton, to do a live from The Velv Comedy Lounge at 7pm. You never quite know what to expect with a Bone Zone podcast and Brendon and Randy have a great dynamic together. Brendon is the 2004 FPIA winner and left for Los Angeles in 2009. He comes back to Austin regularly either as a solo act or with Randy.
After the Bone Zone, stay put at The Velv Comedy Lounge to watch The Foxxhole at 10:30pm. Catch Lashonda Lester again along with San Antonio transplant Raul Sanchez. They will be sharing the stage with Jak Knight and Tony Rock. Lester is great of course and Sanchez has been performing more and more in Austin. Having spent a few years in San Antonio, I appreciate his spot-on depictions of life in San Antonio.
Saturday April 23, 2016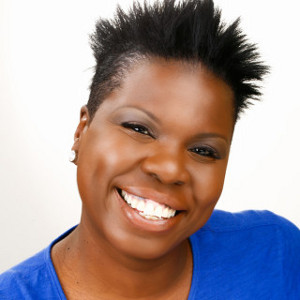 If you've heard my segment on Radio Tatas "The Lady Warrior Mmmmatt Moment", a tongue-in-check dedication to Matt Bearden; is it any wonder I wouldn't let this weekend go by without recommending a Matt Bearden show? You can see him perform every single night if you're a super fan, but the highlight for me will be seeing him roll out his Piranha show at The Townsend at 10:30pm with Jesse Joyce.
This show is loosely based on those car auction shows. Instead of cars, comics auction their jokes to the highest bidder. Matt is an actor (known for MTV's Austin Stories), an FPIA winner and current permanent 3rd chair of 93.7 KLBJ FM's Dudley and Bob with Matt Morning Show. He's developed several comedy shows including Punch and Slug.
Since the Piranha show is so late, sneak in a show beforehand like Leslie Loves Colin at 7pm at the Paramount Theatre. Colin Jost and Leslie Jones are the current cast members of Saturday Night Live. If you don't know, Jost and Jones have a running bit on SNL News Update where Jones flirts relentlessly with a relentlessly awkward Jost. It's one of my favorite recurring bits on SNL and their dynamic is nearly as lovable as the dynamic created between Seth Myers and Bill Hader's character Stefon several years ago.
Tickets to this show are likely to sell out, so if you don't have a badge, you may be out of luck. It'll be well worth the effort to try to catch these two mismatched comic love-birds in action. Plus, watching Leslie Jones is a great opportunity to watch one of the rebooted Ghostbusters movie stars in person.
Details
Badge and ticket purchases, schedules, and all other information can be found on the Moontower Comedy Festival website.