Donny Rodriguez is the quintessential do-it-yourself type. The bootstrappy attitude has lead him to create an entertaining show that shouldn't be missed. Fortunately for you, the Disposable Income Freak Show is live this Friday at The New Movement Theater.
Windy City Roots
Rodriguez is originally from Chicago. He honed his sketch comedy skills in the Windy City for six years before moving to Austin. He started the sketch group Wood Sugars with his brother, filmmaker Eliaz Rodriguez, and their buddy, stand-up comedian Jon McCarthy, after goofing off during a poker game. McCarthy was replaced by author/actor Jeff Phillips after he left to L.A.

Since Chicago is basically the capitol of improv, you'd think Donny Rodriguez would have gone that route, but everyone I've written about has their own story regarding their first experiences with comedy and their influences. The Rodriguez brothers aren't any different. Here's Donny's version, "My brother and I were left to our own devices a lot of the time some we would watch Benny Hill, All In the Family, Roseanne and In Living Color. That's how I found comedy." That explains why he was attracted to the sketch scene and his blue collar approach to getting things done.
The Disposable Income Freak Show Takes Form
By the time, Donny Rodriguez left Chicago for Austin, Wood Sugars shot over 120 videos, performed on a variety of TV spots, produced 10 web series, and had two podcasts ( listed as 2 of the 5 best podcasts in Chicago in 2011 by Time Out Magazine). During this time a primitive version of the Freak Show took form. Their ad hoc approach to comedy and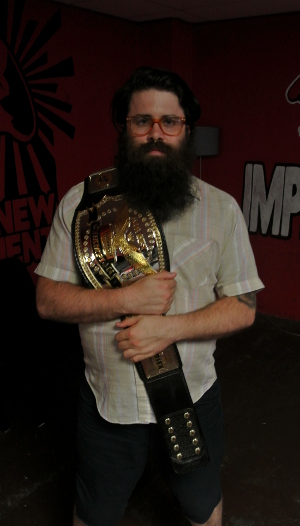 lack of theater training, kept Donny Rodriguez and the Wood Sugars crew from performing at established theaters like Second City. So they took to bars and music fests where they learned to engage the audiences. After all they had to keep people's attention.
After moving to Austin, the Disposable Income Freak Show marinated in Rodriguez's head. He moved within walking distance of The New Movement Theater. He quickly became involved in writing for a variety of shows like the Block Party and the now defunct NEWS Movement. Chris Trew was impressed by Donny Rodriguez and let him pitch the Disposable Income Freak Show. Trew was on board with Rodriguez's gritty approach to comedy and green lit the show.
According to Donny Rodriguez the show is "hacky" on the surface but contains a lot of emotion beneath the surface. The characters are composites of modern day character types who deal with modern day issues like coming out to your homophobic friends, compartmentalization, dealing with failure and the run-of-the-mill trash talking we all enjoy with our friends.
Change is Coming
Donny Rodriguez writes the majority of the show and draws his cast mostly from The New Movement Theater's pool of students. Over the last month, TNM Tonight host, Chris Sebilia, Alex Kone, Stephen Childress have started helping Donny Rodriguez write the show. Along with them, Amy Jordan has been brought into the mix and the Disposable Income Freak Show will be going through some renovations.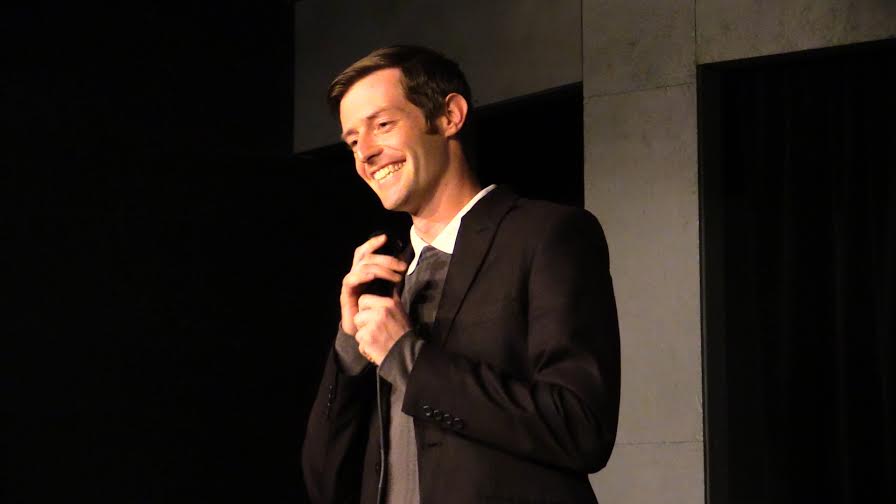 What does this mean? It means that this Friday, will be the last chance you get to see the show in it's original form. If you want to see Donny Rodriguez smash down the fourth wall as he wrangles an eclectic cast of misfit characters like The Human Sunday Funday and The Dub-Step Father, then get to The New Movement Theater this Friday. The doors open at 7:30pm. You should know where it is by now, but if not, it's on 7th and Lavaca. Tickets are $5.00 online and $7.00 at the door.
Details
The New Movement Theater
Follow this site on Twitter: @ComedyWham