What do you get when you mix to friends who happen to be comedians with a video director with an eye for comedy? You get a web series called Pretty Awful, and it's pretty amazing.
From a Skit to a Show
You may not know Dustin Svehlak, but I can almost promise you that if you've been to any comedy showcase, you've seen him. He's the tall dude with a goatee and camera. Svehlak owns and operates Voltaic Video. It started in 2005 when Svehlak began shooting weddings and corporate events. In 2012, it became all about comedy as he began recording local comedy sets, and creating unique short videos and clips featuring local comedians.
A while back he was chatting with local comedian Amber Bixby about a small scene between two friends who were fighting. Svehlak and Bixby felt they had something more than just a couple of minutes of video. After talking things over, they decided to turn it into a web series and Pretty Awful was born. Without thinking twice about it, Bixby brought in her friend and fellow comedian Katie Pengra.
Beavis and Butthead Meets Mean Girls
For Amber Bixby, picking Katie Pengra was a no-brainer. While the two are real life friends, their characters aren't representative of that relationship. Bixby explains, "Yeah, she's a very good friend of mine - but the series is very much a work of fiction. It's a bit absurd. We've been comparing it to Mean Girls meets Beavis and Butthead. It's not based on our real friendship - the friendship in the series is pretty unhealthy."
http://vimeo.com/103026901
From what I've seen, the two star characters are going to be a glorious train wreck; and Bixby's allusion to Beavis and Butthead meeting Mean Girls is a bullseye. Anyone who's seen either of those shows knows what a perfect storm of misadventure is brewing for Amber Bixby's and Katie Pengra's characters.
The collaborative effort between Dustin Svehlak, Amber Bixby, and Katie Pengra is on the ball. As of right now, Season 1 is ready to go with 3 episodes and Season 2 is in the works. While Svehlak handled the direction and camera work, Bixby took the role of head writer while Pengra helped and punched up the writing a bit. But they weren't alone, Dustin Svehlak recruited his wife, Jen, for set design / producing, Terance McDavid as production assistant, and Chelsea Robinson for audio recording and post mixing.
Highball Premier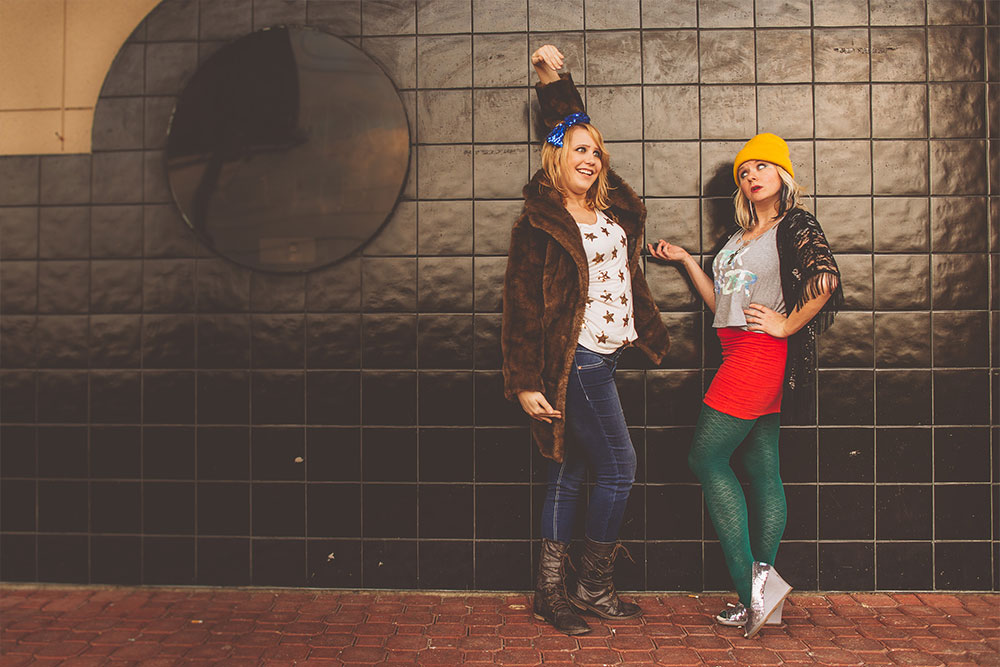 Svehlak, Bixby and Pengra are excited about their new project and they want Austin to celebrate it's premier with them. Sunday, February 15th, they will be throwing a Pretty Awful premier party (get it?) at the Highball. The Highball is located at 1120 South Lamar Blvd, and they will have swag for sale in the form of t-shirts designed by David McQuary who also did the website art. This will be a good post-Valentine's Day palate cleanser and I am personally looking forward to it.
If you want more information click the links:
Pretty Awful
As usual, follow me on Twitter, @ElDavidThomas